Home
/
Antique Trader Magazine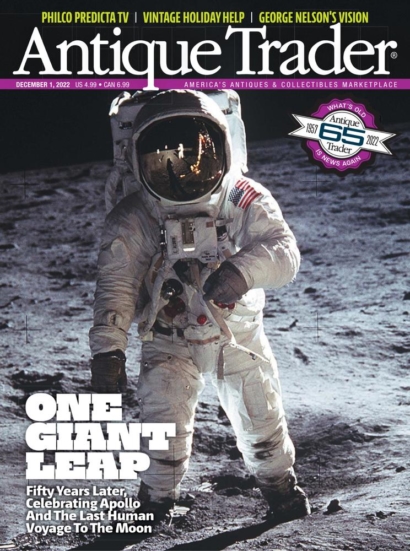 Subscribe Now & Save!
ONLINE SPECIAL
Limited Time Offer!
Save 66% off
the cover price!
Just $26.00 Per Year
Antique Trader Magazine:
Whether you're looking for a trusted place to bid in auctions, buy or sell, Antique Trader is the top resource to find online auction sites, auction houses, and expert advice about antique furniture, jewelry and collectibles. Thousands of antiques and collectibles are for sale in each issue as well as hard to find items to buy, sell, or trade. Antique Trader also contains the most current and comprehensive information on antique shows and stores and earns best-selling honors year after year by providing precise descriptions and current pricing.