Home
/
Bank Note Reporter Magazine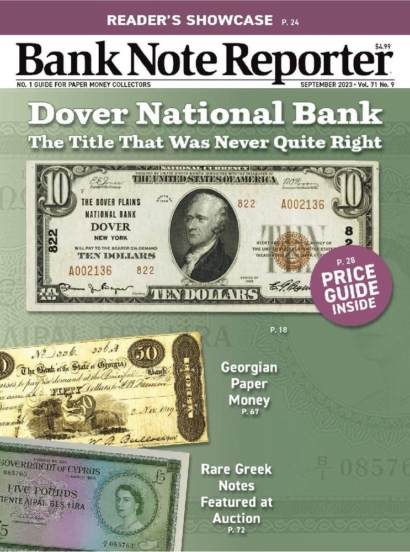 Subscribe Now & Save!
ONLINE SPECIAL
Limited Time Offer!
Save 58% off
the cover price!
Just $24.98 Per Year
Bank Note Reporter Magazine:
The the most comprehensive monthly source of news and information on bank notes and all related fiscal paper. Each issue of Bank Note Reporter includes market values, calendar listings, news briefs, price guides, historical articles on paper money and why certain notes were created. Reports on the people, events and history that have contributed to this hobby make for fascinating reading. For both the new enthusiasts and the veteran collectors.