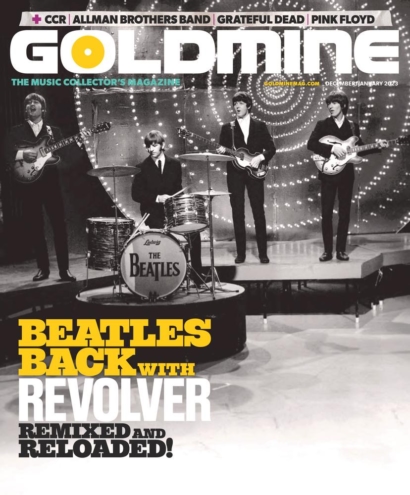 Subscribe Now & Save!
ONLINE SPECIAL
Limited Time Offer!
Save 57% off
the cover price!
Just $25.00 Per Year
Goldmine Magazine:
The music collector's magazine, Goldmine is the leading resource for the record collector who collects new and vintage vinyl records, music memorabilia, posters and discographies. Goldmine brings together musicians and listeners, dealers and collectors, buyers and sellers – all those dedicated to the faithful creation and reproduction of the greatest music of the modern era. Subscribe today and get plugged in to the world's largest marketplace for records, tapes, CDs and music-related memorabilia.