Home
/
Horticulture Magazine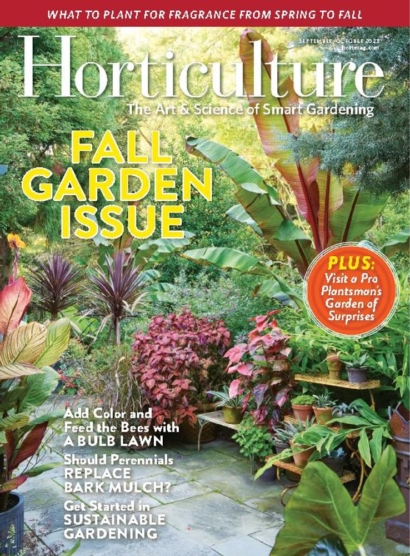 Subscribe Now & Save!
ONLINE SPECIAL
Limited Time Offer!
Save 58% off
the cover price!
Just $19.95 Per Year
Horticulture Magazine:
Horticulture magazine is a complete resource for gardening information for sophisticated gardeners. Each issue of Horticulture magazine features ideas and inspiration on garden design, regional planting secrets and pest control plans. Horticulture Magazine takes you inside the best gardens and shows you how to improve your garden.