Home
/
Military Vehicles Magazine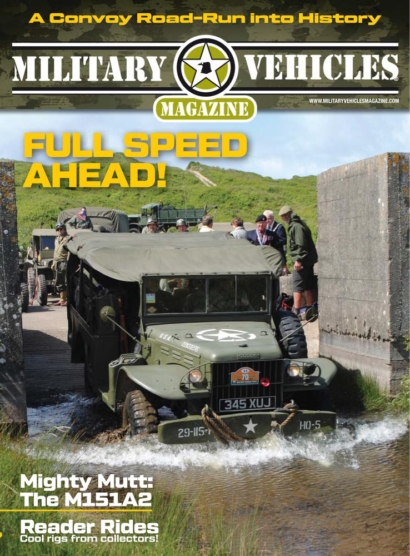 Subscribe Now & Save!
ONLINE SPECIAL
Limited Time Offer!
Save 40% off
the cover price!
Just $24.98 Per Year
Military Vehicles Magazine:
Get the only magazine dedicated to the preservation, restoration, study, and use of historic military vehicles. Military Vehicles covers vintage military photos, collecting advice, market information, show listings, and extensive display and classified advertising sections offering to buy and sell hundreds of vehicles, parts, and accessories from dealers and enthusiasts all over the world. Other regular features include book and media reviews, letters to the editor, tech topics, weapons & replicas, models & toys, and internet sightings.