Home
/
Old Cars Report Price Guide Magazine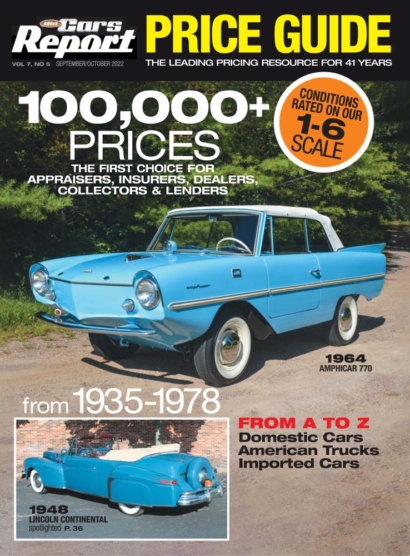 Subscribe Now & Save!
ONLINE SPECIAL
No Offers Available
Old Cars Report Price Guide Magazine:
Old Cars Report Price Guide is the nation's most respected authority for pricing of collectible autos from the turn of the century to 2005; it is the first choice of insurers, appraisers, lenders, dealers, and collectors. The extensive price guide section rates cars on a scale of 1 to 6, from museum-quality vehicle down to parts car. Marques run from AMC to Willys, and sections on foreign makes and light-duty trucks are also included.