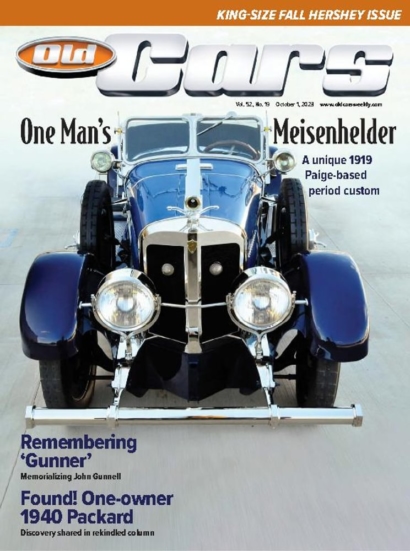 Subscribe Now & Save!
ONLINE SPECIAL
Limited Time Offer!
Save 69% off
the cover price!
Just $34.98 Per Year
Old Cars Magazine:
For the collectible automobile enthusiast, Old Cars Weekly is your #1 source for restoration advice, classifieds, historical features, antique car prices, show calendars and more. Covers the field of collectible automobiles-classic touring cars/roadsters of the early 1900s to muscle cars of the '60s and '70s. Contains news on collector cars, restoration tips, auction results, and car shows. Classified marketplace puts sellers of collectible automobiles and hard-to-find parts in touch with car enthusiasts. Also contains thoroughly researched price checks, so you know what vehicle values are on the rise.