Home
/
Popular Woodworking Magazine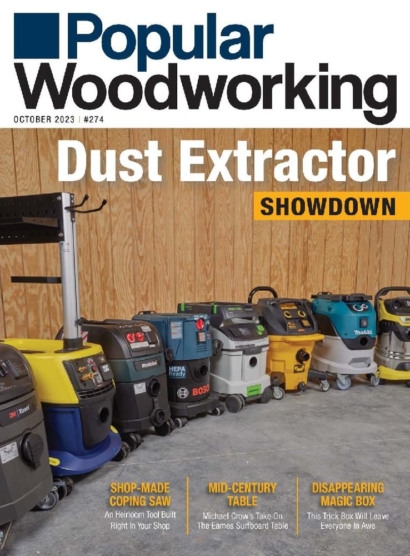 Subscribe Now & Save!
ONLINE SPECIAL
Limited Time Offer!
Save 40% off
the cover price!
Just $24.97 Per Year
Popular Woodworking Magazine:
Whether it's a home-improvement undertaking or a simple piece of art, Popular Woodworking magazine lets you into the world of woodworking crafts. Popular Woodworking teaches the fundamental knowledge necessary for good craftsmanship, with a goal of making readers independent, mindful, and competent woodworkers by filling in the inevitable knowledge gaps that result when teaching a craft to yourself.