Home
/
Sports Collectors Digest Magazine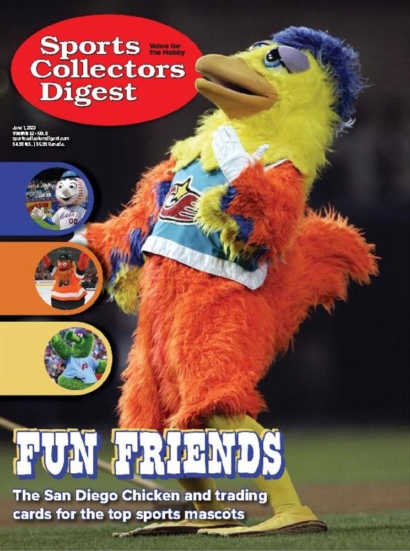 Subscribe Now & Save!
ONLINE SPECIAL
Limited Time Offer!
Save 89% off
the cover price!
Just $26.00 Per Year
Sports Collectors Digest Magazine:
Stay informed on every aspect of sports collecting with the oldest and most respected publication in the hobby. For more than 40 years, Sports Collectors Digest has been THE source for information on everything from trading cards to memorabilia, autographs to game-used bats, sports artwork to 19th century rarities. Features include interviews with current and past sports stars, plus great pricing guides to help you get the most from your collection. If you're a serious collector, you won't want to miss a single issue!